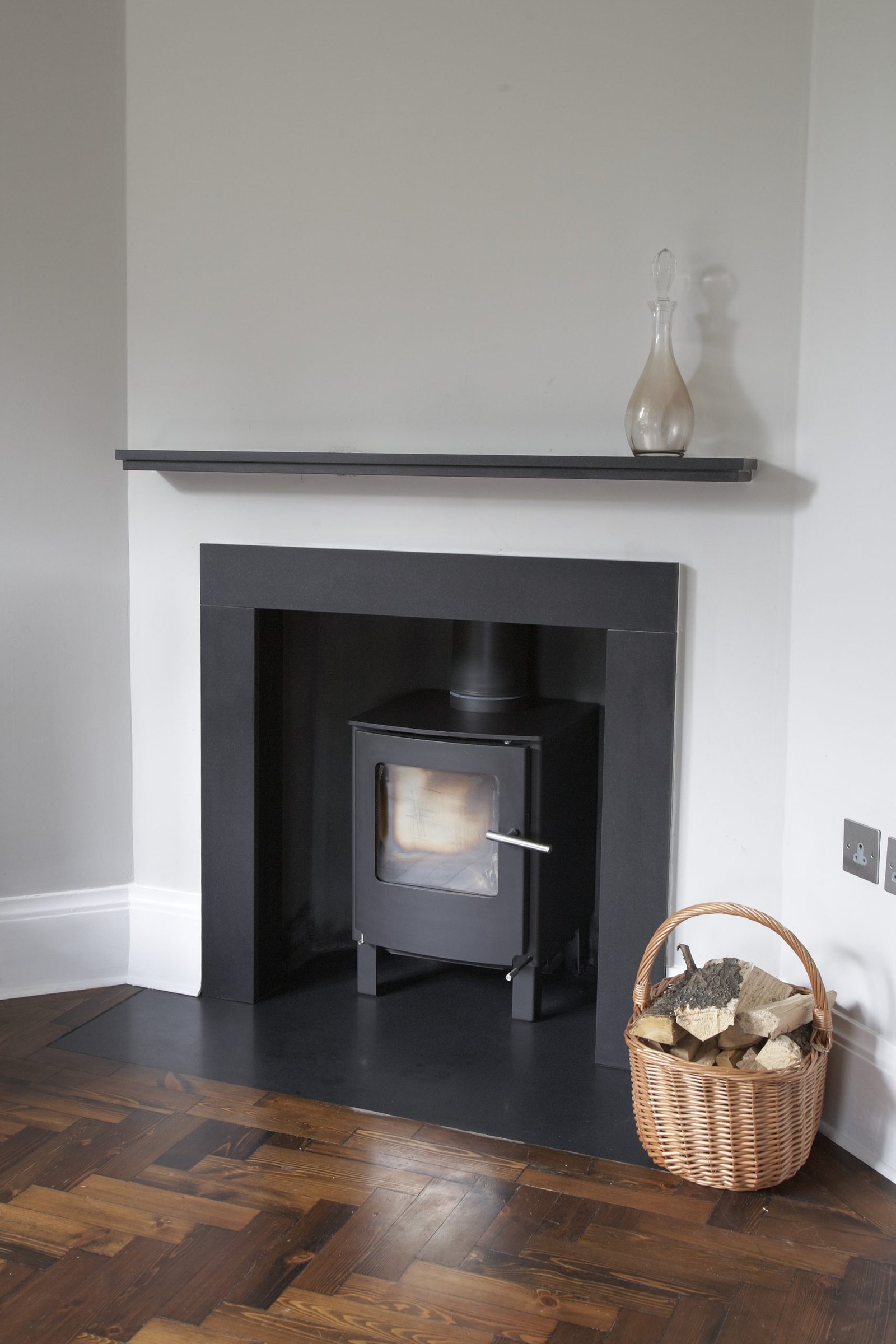 Wood burning or multi fuel stoves are an increasingly popular way of warming our homes. They don't just make a home look completely cosy, they warm them very efficiently too.  They come in all sorts of sizes, shapes, colours and designs to suit any room, in any home. For the ultimate winter hideaway, compliment with a natural stone hearth and fire surround.
To help you on your fireplace journey, we've used our years of experiencing working with local stove and flue system installers to put together some tips.
To get the most out of your fireplace, it's important to get the right size for your space. If it's too big, it will dominate the room and it could be too hot, but if it's too small, it will be overloaded and could jeopardise the lifetime of the fireplace. When you go to a showroom or contact your local stove installer, go armed with information – the size and use of the room, the insulation in your home, how many windows are there, potential stove placement and the ceiling height. All good stove and flue systems installers will visit your home before any work is done to work out what needs to be done to the chimney, whether you need an exterior fireproof wall,  and whether any work needs to be carried out on the stove inset.
Installation of a stove and flue system should be carried out by a HETAS registered engineer. Installation can take as little as two hours, or multiple visits depending on the complexity of the job. In most cases you'll need a fire retardant material for the stove to sit on. Hard, natural stones like granite and slate are a popular choice as they are extremely durable, easy to look after and come in a variety of gorgeous colours and textures. The hearth will need to be fitted before the stove so it's often best to have the stove installer and stone mason communicating with each other to ensure all is completed in the correct order. If you'd like some advice on trusted stove and flue system installers, speak to your stone mason as they are likely to know the best local ones, and visa versa.
Whether you want to go over the top, keep it simple or somewhere in the middle, updating your fireplace will always be a welcome addition to your home – and may even add value. So, if you are looking at your fireplace, or even a space on your wall and wondering what you can do, then contact us on 01494 484333 or visit our showroom in Stokenchurch.